After an amazing 10 weeks in New York City I'm finally back home in Colorado. It has definitely been bittersweet, but I know I have many adventures to come. I only have a month and a half until I leave on m exciting journey through Southeast Asia. While I'm home, I'm trying to see as many friends as possible, do a little bit of catering and catch up on some reading. For my birthday last week I was given a TON of new cookbooks, which had me thinking about how I never really shared what I read with you all. So here it is!
So what do foodies and chefs read? Cookbooks. Lots of cookbooks. They don't read them in the way that many home-cooks read them. They read them for inspiration and motivation, not necessarily for a specific recipe. The one thing you will hear chefs say time and time again about recipes? That they are GUIDELINES.
For my birthday I was lucky enough to get these books:
Eleven Madison Park the Cookbook by Daniel Humm and Will Guidara
This cookbook features many of the great recipes from the three Michelin starred restaurant Eleven Madison Park In New York City. When asked if people were actually going to be a will to cook from this cookbook chef Humm answered "Yes-ish." I loved that answer. It showed the complexity and level of all the recipes that he has created. The plating is unreal and the photography is bright and beautiful. Even if you don't plan on cooking from this book it is great to have in your home even on the coffee table.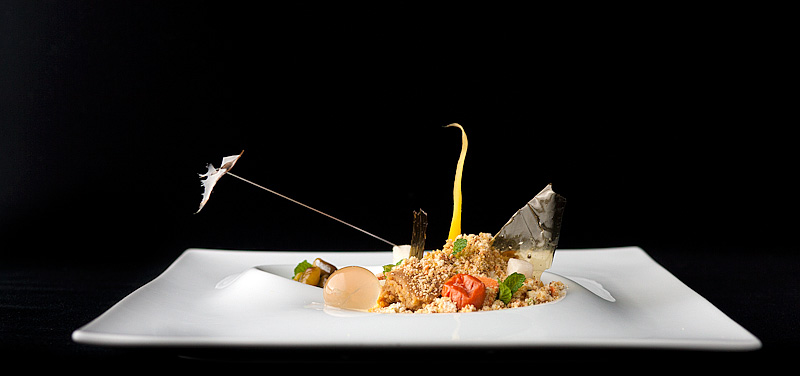 This cookbook is from the famous restaurant in Chicago, which is owned by the same owners as Next. The goal of this cookbook was not for readers to re-create the recipes exactly as they were but to create them to be consumed in the creative manner that they would in the restaurant. Once again the plating of this cookbook is exquisite, although the photos go for a darker, more mysterious point of view.
Uchi the Cookbook by Tyson Cole and Jessica Dupuy
This cookbook comes from a famous Austin sushi restaurant. It is the story of an American chef who began as a dishwasher in a Japanese restaurant. He later went on to beat Iron Chef Morimoto Iron Chef America. His perfectionism and love for sense of community helped him create this amazing restaurant. One of his goal was to make you feel as if you were sitting at the sushi bar with the sushi chefs, no matter where you were in the restaurant. This book has great components that can be used in any of your own recipes, such as shiitake mushroom bacon, as well as complete recipes from their daily specials.
Susur: A Culinary Life by Sara Angel and Susur Lee
This cookbook is not only a cookbook but also a biography of chef Susur Lee's life. He is a Chinese chef, born in Hong Kong, who is classically French trained but now lives in Canada. You can only imagine the creativity his life has inspired. This book features many of his recipes which are Asian focused with French techniques. Definitely one to get your creativity flowing.
Secrets of the Best Chefs by Adam Roberts
This book is the most "normal" cookbook out of the bunch. Adam Roberts spent a year of his life traveling the country cooking side-by-side with some of the best chefs and best home-cooks around America. After it was all finished he composed this cookbook with tips and recipes from the best of the best. It is filled with small tips that she would've never thought of that could really change your cooking.
I also have been browsing through a popular cookbook called Hot Sour Salty Sweet: A Culinary Journey Through Southeast Asia by Jeffrey Alford and Naomi Duguid.This cookbook has been awesome for me to read since I am about to leave for my trip. These authors traveled down the Mekong, the world's 10th largest river. Learning all about Southeast Asian cuisine and how it was the same or different in different countries. It has some great commentary for those who are interested in reading about the history of food.
Apart from all these cookbooks, I just finished reading Restaurant Man by Joe Bastianich and began The Omnivore's Dilemma by Michael Pollan. Restaurant Man is a hilarious autobiography-type book of restaurateur and son of Lidia Bastianich, Joe Bastianich's life. Beware that his writing can be a little vulgar but hilarious. The Omnivore's Dilemma is by the award-winning author Michael Pollan, who has written New York Times bestsellers In Defense of Food and Food Rules. This book attempts  to answer the age old question "What should we have for dinner?" by tracing four meals back to their sources. It is a really eye-opening book and will make you think twice about where you're getting your food from.
I highly recommend all of these books to you and I hope that I have exposed you to some new exciting things. I want to hear from you as well! What are you reading? What are your favorite cookbooks or foodie books?
One Year Ago: Quote
Two Years Ago: Buttermilk Biscuit Cinnamon Buns